I am sorry to report to the OW community that Yvonne Pye died early on Saturday 23 January 2021.
Yvonne was the wife of Graham Pye OW (1959) and Governor from 1987 to 1999, who died in 2009.  When the Sixth Form became co-educational, Yvonne was delighted to be made an Honorary OW and took great pride in helping with the transition. Both Yvonne and Graham were ardent and axiomatic supporters of MCS, and the Common Room in the Richard Record Sixth Form Centre bears their name.
Those who knew her will be relieved to hear that Yvonne's death was sudden and peaceful. Yvonne had spoken to her PA only on Thursday, and she had been in good spirits.  She was spending lockdown with relatives in Huntingdon; she went there in October for a long weekend and had not returned.
My partner George and I had Sunday lunch with Yvonne at her beloved Cherwell Boathouse a year ago, which turned out to be one of the last times she felt able to go out. She will be missed there as in so many other Oxford institutions, including our own.
We have offered all help and support to the family in honouring Graham and Yvonne Pye's history and contribution to MCS and Oxford life.
HELEN L PIKE
Master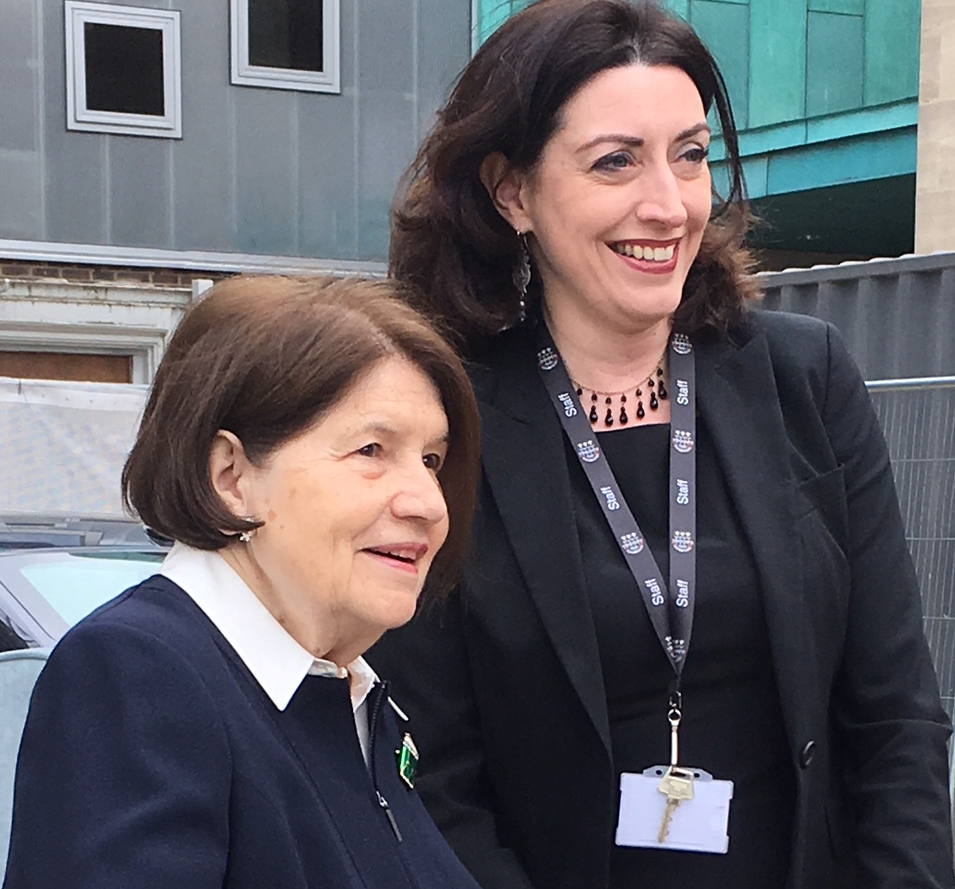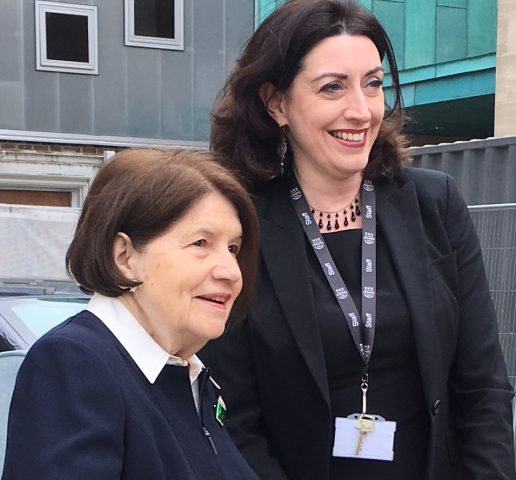 Yvonne and the Master in 2017