The garden is intended to be uplifting and eye-catching, as much for the public who walk by as for the pupils and staff at MCS. It is a formal design with year-round interest and the use of red flowering plants to accent the bold red hue of the school crest.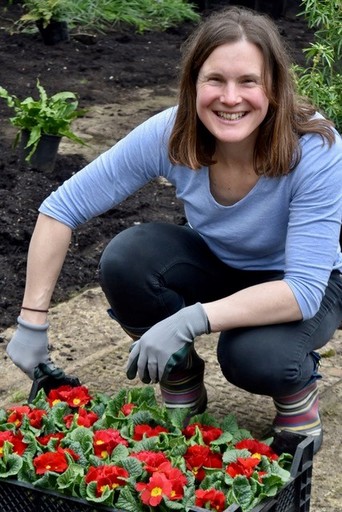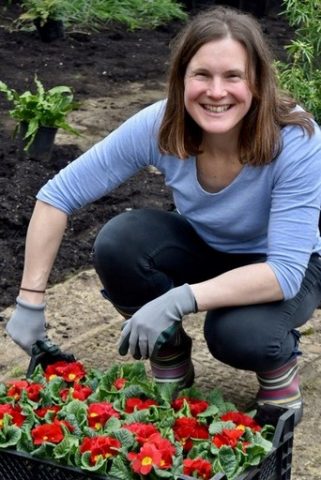 A new trellis will support climbing roses which we hope will bloom for many summers to come.
The garden took around a month to design with input from the Grounds Team and MCS staff.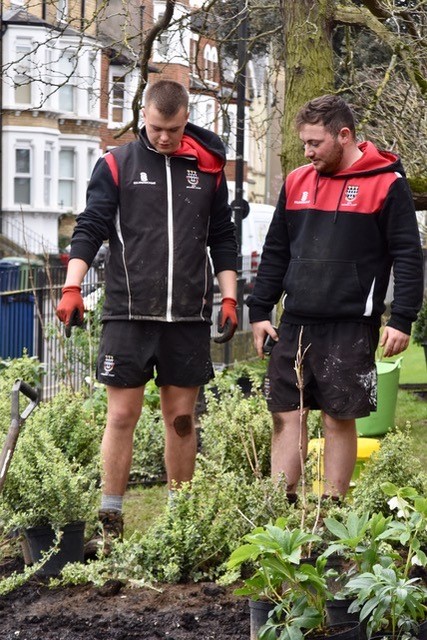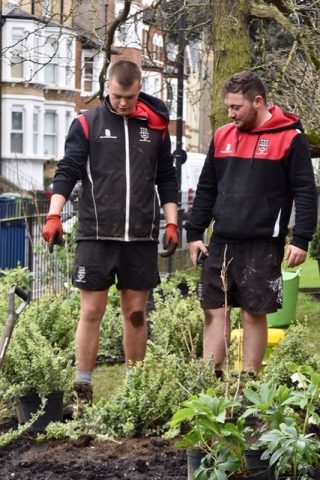 Many thanks to Sarah Harston and the Grounds Team for creating this stunning new addition to the gardens at Magdalen College School.
Photo credit: Janey Petterson.