Nothing makes MCS prouder than hearing about Old Waynfletes making a difference. The school has been celebrating former pupils carrying out important roles during the COVID-19 crisis with the hashtag #ThankYouFromMCS on the school Instagram, Twitter and Facebook accounts.
Recent OWs to feature include:
William Wynell-Mayow (OW 2009)
William is an Orthopaedic Registrar at West Middlesex Hospital.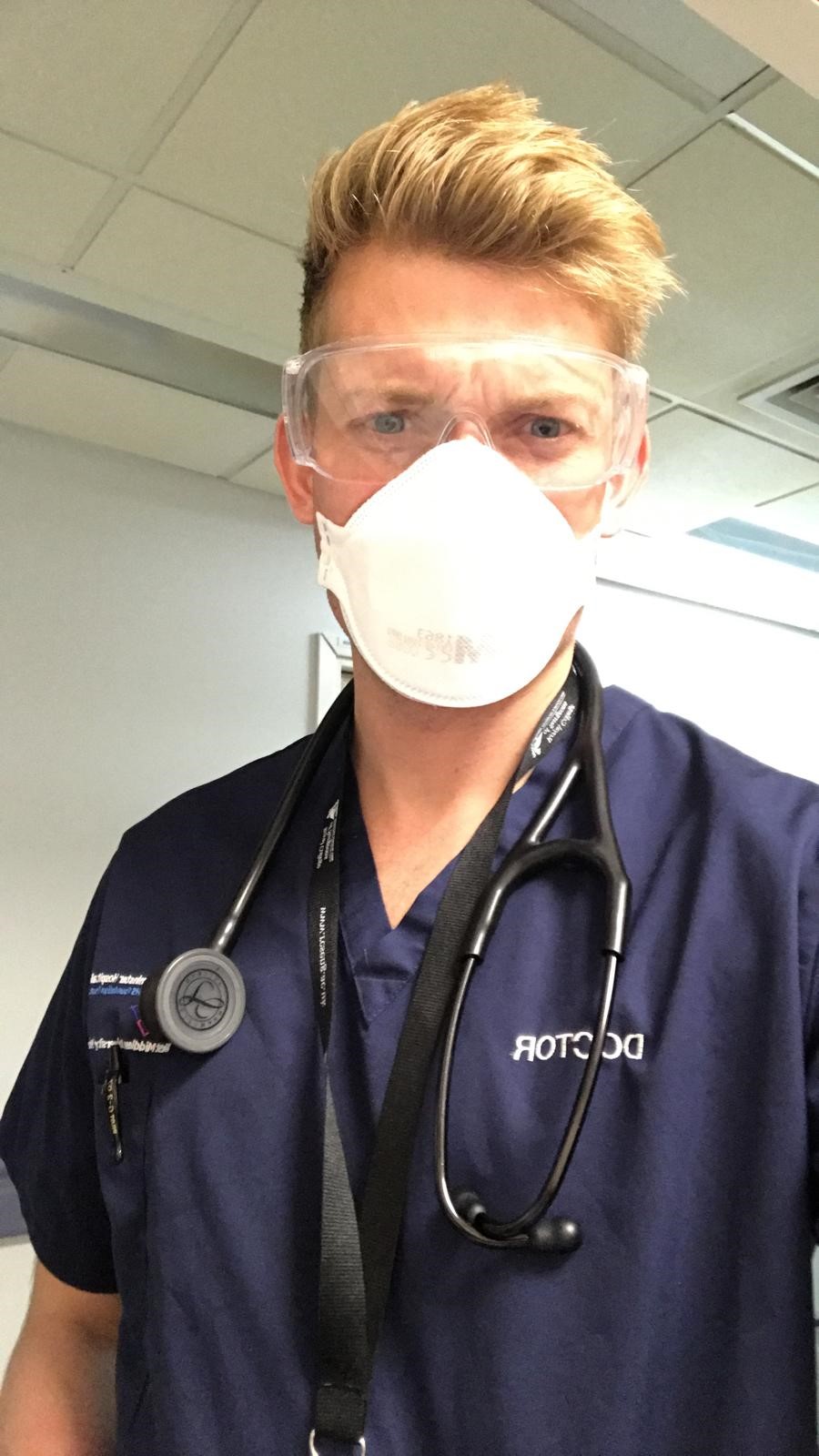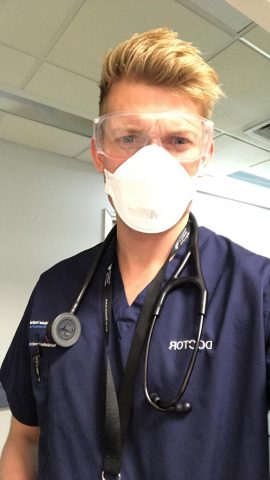 Matt Field (OW 1995)
Matt, a former Head of School, is now British Ambassador to Bosnia and Herzegovina and is playing a vital role in coordinating the government response there.
Read more about Matt's work here.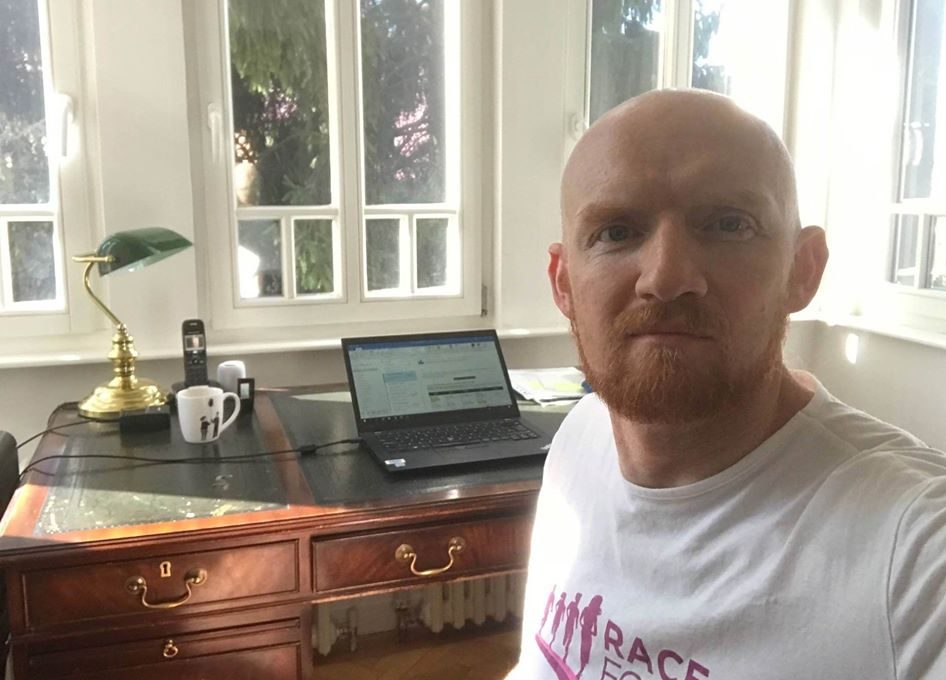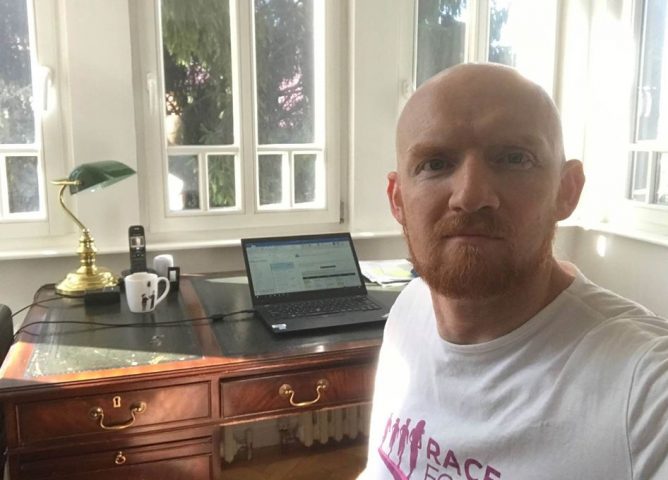 Russell Barker (OW 1979)
Russell is an Anaesthetic Technician at North Shore Hospital in Auckland, New Zealand.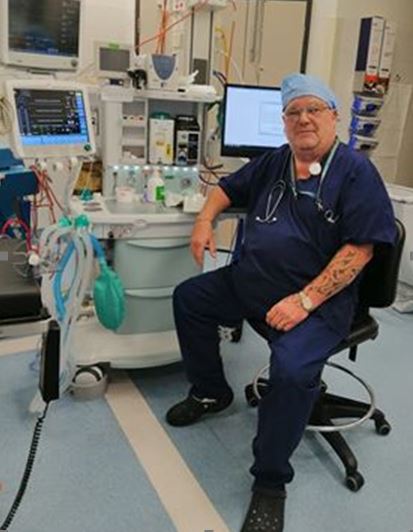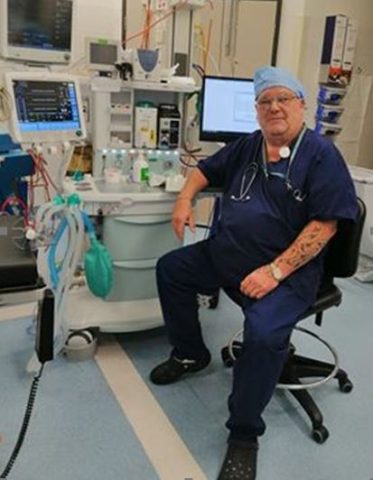 Alex Black (OW 2011)
Alex is working on the COVID-19 team at Bristol Royal Infirmary.
Miranda Rogers (OW 2014)
"I've graduated early and am now working in the Paediatric department in the John Radcliffe Hospital covering the junior doctor workload (as the juniors have been drafted to critical care). Here I am at my surreal graduation – at work, with my mortarboard, scrubs and bleep…"
Harry Potts (OW 2014)
Cambridge medic Harry Potts (OW 2014) also completed his education early to join Addenbrookes Hospital on the Respiratory ward.
Livvy Hitch (OW 2013)
Here is Livvy Hitch (OW 2013), who is a FY1 Junior Doctor at Ninewalls Hospital in Dundee.
Joe Wilson (OW 2016)
And this is Joe Wilson (OW 2016), a fourth-year medical student currently volunteering at the John Radcliffe Hospital in Oxford.
Tom Sullivan (OW 2011)
Tom Sullivan (OW 2011) trained in Medicine at Clare Cambridge and Imperial. He is now working at the Royal London Hospital as a clinical fellow in major trauma surgery, though currently redeployed onto the Intensive Care unit as part of the hospital's response to COVID-19.
Adam Sullivan (OW 2009)
Adam Sullivan (OW 2009) read Natural Sciences at Queens' Cambridge and then trained as a medic. Adam is currently working on a medical COVID-19 ward at Whipps Cross Hospital alongside studying for a Masters in Public Health and Epidemiology at London School of Hygiene and Tropical Medicine.
Emily Black (OW 2015), John Black (OW 2018)
"Due to the outbreak of COVID-19, my brother (John Black, OW 2018) and I's (Emily Black, OW 2015) clinical studies have both been suspended. I am going into my final year of Dental School at Bristol, and John is just finishing his second year studying Medicine at Leeds. Now we are living back at home, we both made a d