It is therefore no surprise that Theology is an increasingly popular university choice for MCS leavers. Its academic rigour and unique breadth provides our pupils with excellent intellectual training, but it also forces them to interrogate their deepest help convictions and to think about those around them. In a world increasingly beset by the competing claims of religious conservatism and secular humanism, of internationalism and isolationism, Theology stands apart as the up-to-the-minute subject.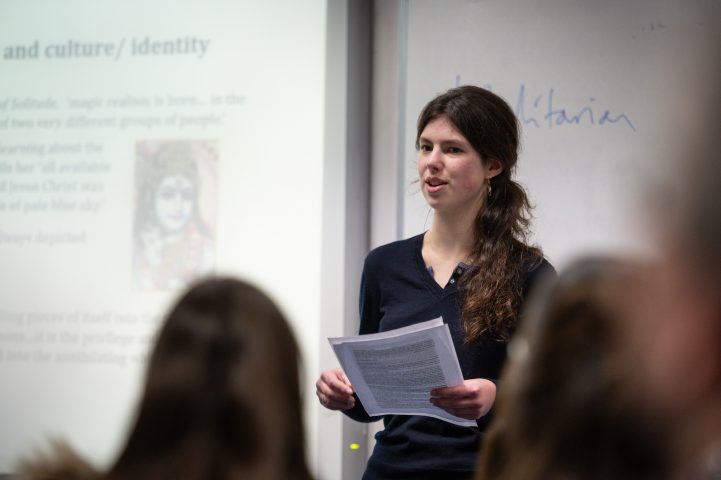 MCS theologians are therefore encouraged to develop an informed spiritual and ethical position through critical analysis and discussion. Rather than focusing on a narrow specialism, we cover a variety of world religions and theological, philosophical and ethical themes which will help our pupils to build up their lives on leaving school. Our approach is unashamedly intellectual, but lessons are happy and relaxed, and characterised as much by challenging questioning as a lot of laughter.
All pupils from the Second Form to Lower Fourth (Years 7-9) study Theology for two lessons per week. The subject is then available as an option at IGCSE and A-Level.
Lower School
The Lower School curriculum reflects both the diversity of contemporary society and the school's Christian foundation, providing the boys with a strong critical grounding in the subject. In the Second Form, we look at Judaism and the impact of the Hebrew Scriptures on modern culture.  In the Third Form, we look at the life and teaching of Jesus, followed by an in-depth study of Islam.
Middle School
Pupils in the Lower 4th complete modules on Hinduism, an introduction to ethical theory and applied ethics, and a detailed look at key issues concerning the role of religion in 21st-century politics and society, including Israel and Palestine, religion and terror, and the rise of secularism in the west.
Theology is an extremely popular GCSE option, and those boys who continue with the subject in the Upper 4th and 5th forms the Edexcel IGCSE in Religious Studies. This course covers a varied syllabus, including issues ranging from medical and environmental ethics to the problem of evil, and includes a detailed study of Buddhism. We emphasise critical thinking skills in debate and academic writing, which provides good preparation for any essay-based A-level subjects.
Refer to the Lower and Middle School Curriculum Guide for a more detailed breakdown of how biology is taught at MCS (published Michaelmas 2020).