Coronavirus and COVID-19 update:
The MCS site is partially closed. Children of key workers are in school. All other pupils are continuing their education at home.
Cancelled events
Bob Stanier Society Lunch, March 2020
MCS Parkrun
Magdalen College Choir Tour and events in New York, April 2020
Bursary fundraising campaign, April 2020
OW Dinner in London, April 2020
May Morning in Oxford, May 2020
London Breakfast Networking, June 2020
We are still hoping that the Benefactors Garden Party on 28th June and Commem in July will be able to go ahead but will advise.
Fundraising
Our Donor Report, which shows how much your support contributes to MCS, has recently been posted out. We have postponed the bursary fundraising campaign planned for April 2020, although we recognise that the need for bursaries and hardship funds may well increase in future.
We work in partnership with many community organisations in Oxford, also summarised in the Donor Report. Many of our donors help to support these partnership activities. We will be working out what MCS can do to help in the months ahead, in addition to welcoming the pupils who are children of key workers.
How to contact us
The school is now closed except for the children of keyworkers. We will be accessing post, probably on a weekly basis, but we will update this as soon as things are clearer.
The new Waynflete Office number is 07501 373933.
The best way to contact the Waynflete Office is by email: waynfleteoffice@mcsoxford.org
………………………………….
Friends of MCS Events
In addition to events for Old Waynfletes, the Waynflete Office also hosts opportunities for the wider Friends of MCS community (comprising current and former parents and others that have a connection to the school) to come together.
Friends of MCS are warmly welcomed to attend the following upcoming events.  Please click on each link below to register your interest.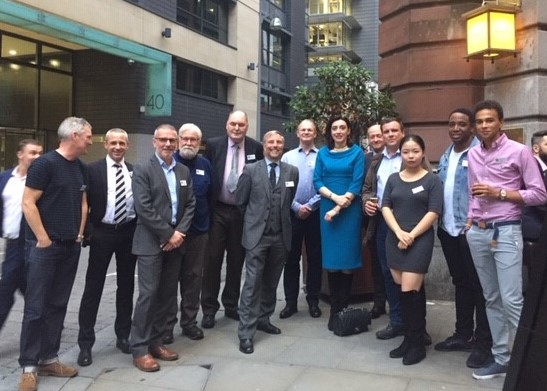 Bob Stanier Society Lunch- CANCELLED
Thursday 26th March 2020, Sheldonian Theatre, Quod Restaurant, Oxford
Bob Stanier Society members are invited by the Master to the annual Society Lunch, this year at Quod on the High, with a pre-lunch viewing of the MCS Symphony Orchestra rehearsing in the Sheldonian theatre.
*We regret to say that this event has now been cancelled as a result of the Coronavirus pandemic.