MCS hosted a virtual Geographical Association WorldWise Quiz on Wednesday evening.
66 students representing eight schools competed via Zoom over a series of challenging rounds covering Geographical General knowledge, UK places, mapwork and a nail-biting A-Z round. The students from all the schools did an admirable job coping with all the technology, lots of breakout rooms and submitting their answers through online forms.
After 90 minutes of closely fought competition, the MCS Junior teams (2nd & 3rd form) took joint second place behind Swanbourne. The MCS senior team of Oscar Archibald (Lower 4th), John Morgan Griffith and Caspar Townend (both Upper 4th) took first place, retaining the trophy from last year.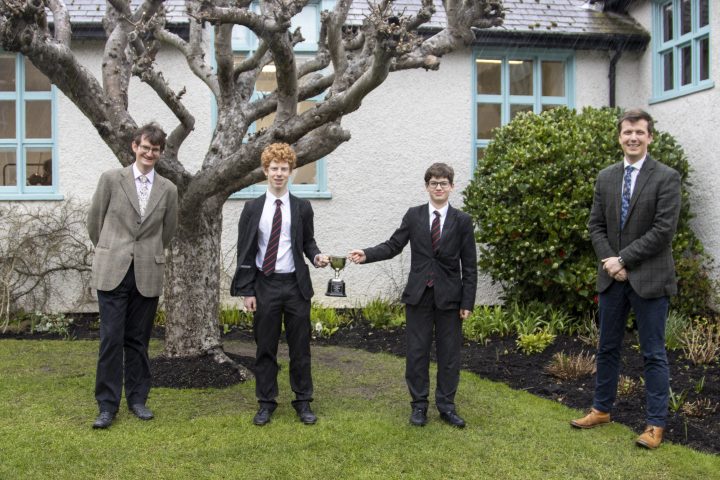 Left to right: Mr Booth, Caspar, John Morgan and Mr Jefferson-Loveday with the trophy. Absent: Oscar
Congratulations to all the boys involved in the competition for some excellent Geographical Quizzing and to the L6th Geographers for their help in running the event.